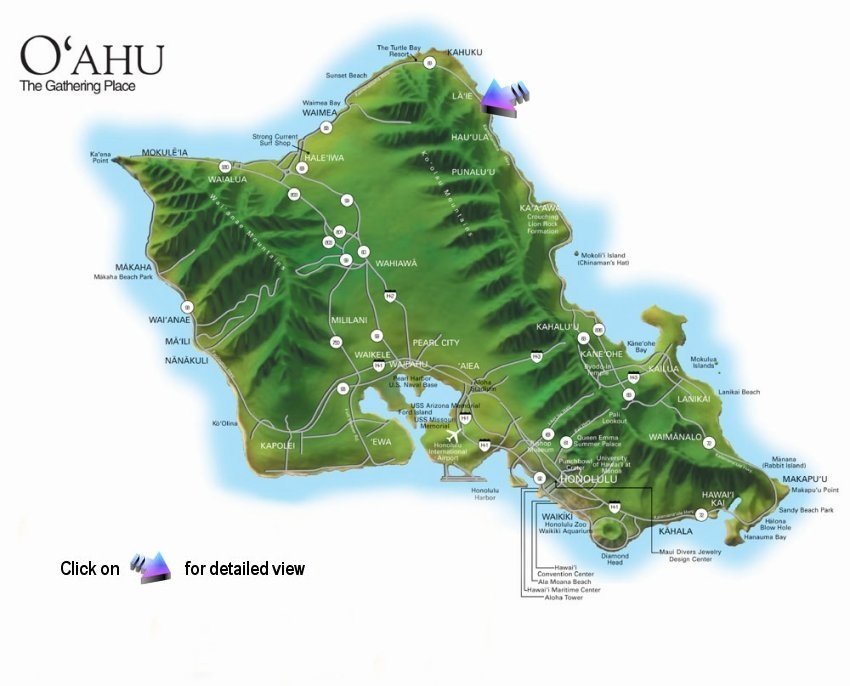 Driving Directions:
The Polynesian Cultural Centre is located about 35 miles from Honolulu.
The address is 55-370 Kamehameha Hwy, Laie.
From Waikiki take the H-1 freeway west (away from Diamond Head) until reaching the Likelike Highway (route 63).
Exit H-1 onto the Likelike Highway (toward the mountains) and stay on the Likelike until passing through the tunnel.
Exit Likelike and take Kahekili Highway north (route 83) and west until arriving in Laie .
( hint: the Kahekili Highway becomes the Kamehameha Highway after Kaneohe).