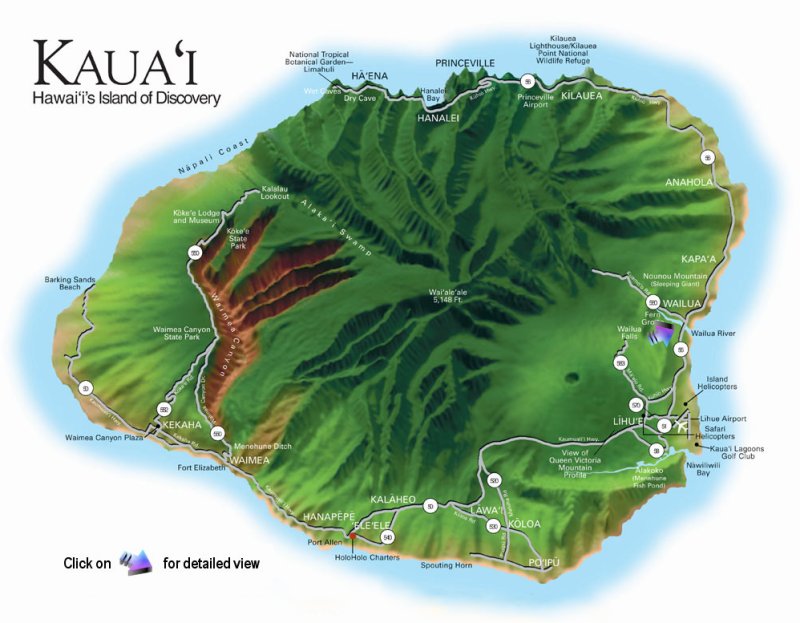 Driving Directions:
From Lihu'e take route 56 to Wailua, just before you cross the bridge over the Wailua river you should see a sign pointing to
Smiths Tropical Paradise on your left. From this point you can take a boatride over Wailua River to the Fern Grotto.
An alternate view on the Wailua River you can find by crossing the bridge over the Wailua River and taking a left-hand turn on route 580 (Kuamoo Rd) on your right you pass the former Coco Palms Resort. Continue driving for a few mile, on your left you find a few lookout points where you can park you car and get a nice view of Wailua River. Remember to make a stop at the beautiful Opaeka'a falls. You will find a lookout point for these falls on your right hand after a few miles.