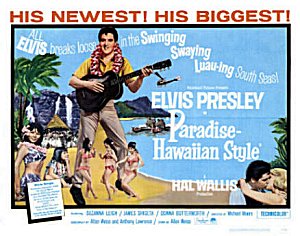 The registration number of Rick's helicopter was: NB73202.




The name of Danny's charterline was: D. Kohana's Island Charter Service.




The lounge where Lani sang on the Hanalei Plantation was named: Piki Niki.




The restaurant where Rick fought with Judy's date was named: The Colonel's Plantation Steak House.




Rick and Lani's favorite romantic spot was named: Moonlight Beach.