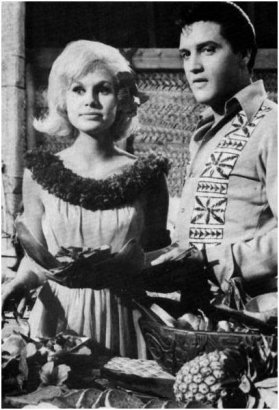 The first announced title for this movie (november 1964) was Polynesian Paradise
Later changing to Hawaiian Paradise It got his final title in September 1965

Paradise Hawaiian Style was Michael Moore's first full directing job.



The closing credits carried the acknowledgement: "Our gratitude to the peoples of the Pacific at the Polynesian Cultural Center, Laie, Oahu, Hawaii"

For the year 1966, Paradise Hawaiian Style was ranked no. 40 in the list of top-grossing movies.


Paradise Hawaiian Style was filmed on locations in Honolulu, Maui (Maui Sheraton Hotel), Kauai (Hanalei Plantation Resort), the Kona Coast, Torrance California airport and the Paramount Studios in Hollywood, California.