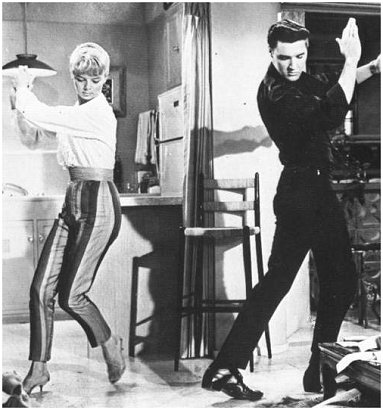 Titles considered for the film were A Girl In Every Port, Welcome Aboard and
Gumbo Ya-Ya


Filming began on April 9, 1962 and continued in Hawaii for the rest of the month before moving to the Paramount Hollywood Studios for interior shots.


Girls Girls Girls reached #6 on Variety's list of top-grossings film in 1962.


When Elvis arrived in Hawaii he was mobbed by a large group of fans. He lost his diamond ring, a tie clip and his watch.


2 locations used for filming in the movie were The Bumble Bee Tuna Company near Waikiki Beach and The Ala Wai Yacht Harbor.